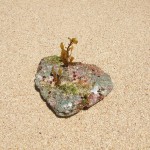 I LOVE MYSELF!!  WILL I BE MY VALENTINE?
What is Self Love!
So often we hear the phrase, "If you don't love yourself you cannot love another".  What the heck does that mean? What it means is that if you do not love yourself enough to honor your SELF, then you will be in most relationships to fill a void within you.  And yes, you can have a level of love for that person. But it will never be a healthy love.  It will be a needy love, a disproportionate love, a lonesome love, or a one sided love.  When we work on SELF ESTEEM, then we find a way to see the value in our self. Once you see VALUE in your self than you never let another damage that, or steal from that fabulous WELL of SELF.
There are many reasons that we lose track of SELF LOVE! Possibly we were never taught how wonderful we are as a child. Or possibly a loss or a tragedy made us question our own worth, which in turn stole from the WELL.  Often abuse, either physical or verbal emptied the well of Self Love.  But here and now I say to you, whatever emptied it, or never caused it to be filled…you can fill it now!    YOU CAN FILL OR REFILL your own heart. You can add the words I LOVE MYSELF to your identity.  You can filter out the people that steal from your well.  And YOU can decide that self-love is not selfish!  By doing so, you will open the giant door to all of the ways to learn to love your self.  But you must decide WANT to love yourself first.
So here are a few exercises for this month of February. Valentines Month!
THE SELF LOVEFEST CHALLENGE!
TRY TO DO THIS ENTIRE LIST BY THE END OF THE MONTH!
*Write YOURSELF a love letter and tell YOU how fabulous you are.
*Make a Self Love Inventory. List everything that makes you an amazing and lovable person.
*Sing Love Songs to yourself and about yourself.
*Surround yourself with loving people that love you as much as you love them.
*Buy a gift for YOU.
*Do another love inventory! The WHAT I WANT TO CHANGE ABOUT MYSELF TO LOVE ME MORE list.
*Remember that Valentines Day is only about love.  What better place to start than with your SELF!