GUY FREE, WORKING ON ME!
A Woman's Journey to Self Awareness
By Shauna Hoffman
Welcome. This is a great moment in your life. A moment where you
have decided to stop taking care of everyone else and start to take care of
you! Stick with me through these chapters and you will take the best ride
of your life. One where you are driving…you are in control. Guy Free
Working On Me is not meant to be a permanent lifestyle. It is meant to
be a time in your life where you stop basing your worth, your happiness,
and your self esteem on having a man at your side. This is going to be
an all out re-deciding of who you are, who you want to be and what you
feel inside.
Are you ready?
Take the wheel!
THE BALBOA PRESS BEST SELLING BOOK IS NOW OUT AND AVAILABLE!!!!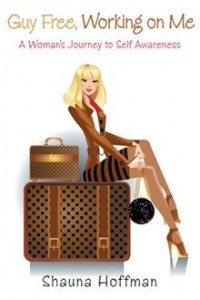 PURCHASE IT TODAY ON BALBOA PRESS, OR YOUR FAVORITE ONLINE BOOKSTORE!